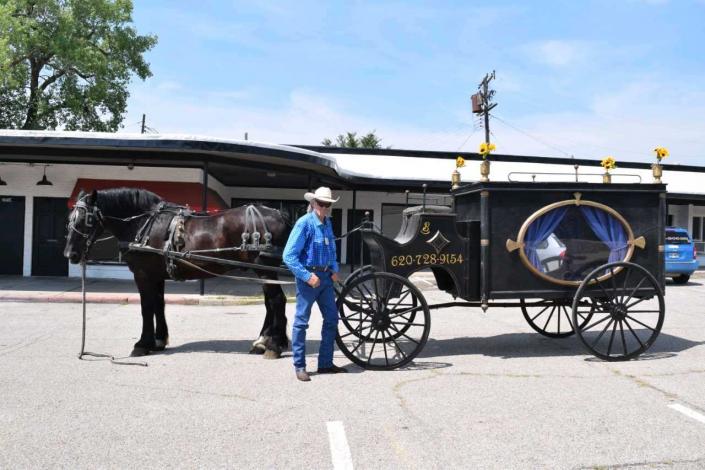 Honoring A Loved One
Please accept our condolences on your loss. It's never an easy task to decide how to honor your loved ones. Our horse drawn hearse is a beautiful way to give someone their last ride. We take pride in offering traditional funeral cortege, memorials, and bereavement services. We have a black hearse with glass encasing shown here. You may add any flower arrangements and decor you would like to. Please contact us for pricing.
Our hearse can also be rented for Halloween parties, Gothic themed parties, and anything else you can think of.